AbOUT
Jam the Piano-Man is an internationally renowned Pianobar Entertainer from Melbourne. Having spent the last 7 years wowing guests around the world on cruise ships (Carnival Cruiseline, Royal Caribbean International, Seabourn Cruiseline), he's now back on land entertaining audiences all around VIC, with a regular residency at Murmur Pianobar, Natural History Public Bar & Juke's at Crown, as well as Livestreaming his virtual, interactive all-request Piano-bar shows across the globe!!
His repertoire of music consists of over 1,300 songs from 380+ artists/bands/shows; covering over 100+ years of western popular music. From Beethoven, Bacharach, Bon Jovi to Bruno Mars, he's got something for everyone!
So whether you're looking for high-energy, feel-good or chilled & cocktail, it's always a fun, interactive & memorable night of music with Jam the Piano-Man!
background
Jam is born & raised in Melbourne, AUS. He started classical piano at the age of 5 and trained for 10 years, up to the A.Mus.A in classical performance before spending the next 15 years doing anything BUT classical.
He also took up clarinet & violin lessons during his high-school years as well as teaching himself guitar & drums to balance out the inner-bandgeek with cool-rocker status. He eventually taught piano during his university years whilst studying Architecture.
Jam built up an extensive array of performing experience with various bands & ensembles from playing clarinet in a concert band, violin in a symphony orchestra, piano in jazz/swing/bigbands and drums in a heavy metal band! He even started up his own barbershop/acapella group and co-founded the Willow Jazz Band.
He brings the classic New York American Pianobar vibe with an Australian twist, sprinkled with European charm!

Upon graduating from Architecture with a Bachelor & Masters degree, Jam worked briefly in the industry before the 2008 Global Financial Crisis hit, and he decided to take some time off to pursue his true passion & calling in music. He successfully applied for and began a career as a professional musician onboard international cruise-ships; playing the Keyboard/Piano in the house-showbands for Carnival Cruise-Line & Seabourn Cruise-Line.
After a few years, Jam decided to go solo and venture into the world of Pianobar Entertainment with Royal Caribbean International. Jam travelled the world and performed for audiences around the globe for 7 years before hanging up the sailing boots and settling back on land in Melbourne, AUS.
He now performs regularly at a few residences in Melbourne; including Murmur Pianobar, Jukes Bar at Crown, Natural History Public Bar and occasionally features as a guest performer at the famed Pianobar Geelong.
He is available for all functions (private/public), festivals & events, and looks forward to entertaining you!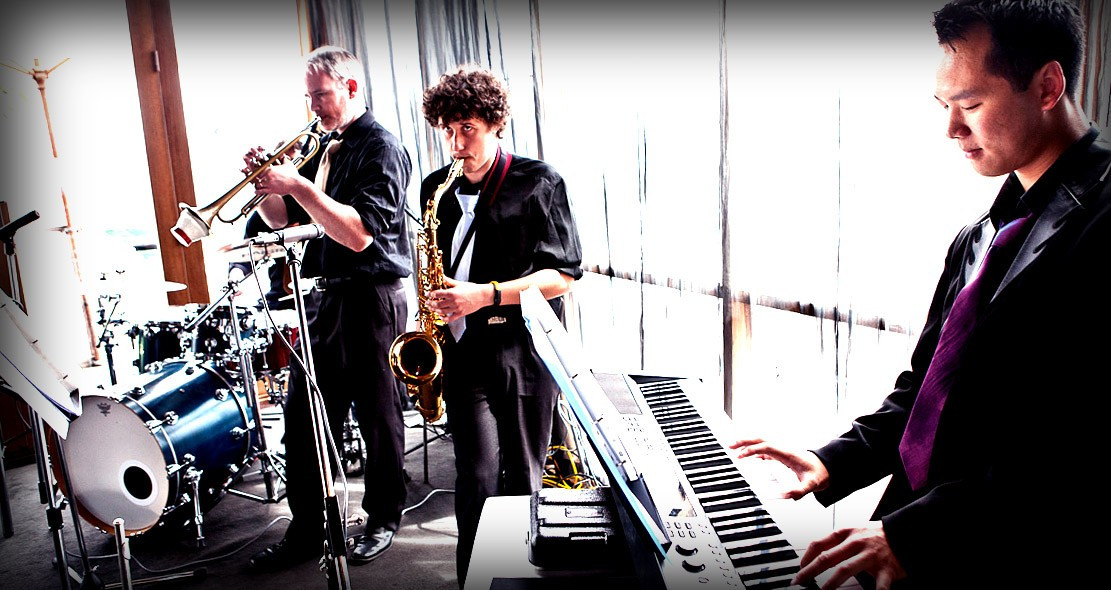 bookings, services & pricing
With a wide repertoire of songs, covering most genres of popular music, Jam can cater for almost all styles of events & musical tastes.
Some of the categories include:
- 1920s-50s Golden Oldies
- 1930s-60s Swing/Jazz
- 1950s-60s Rock'n'Roll
- 1970s Acoustic, Disco, Pop/Rock
- 1980s Rock/Glam, Pop
- 1990s Retro, Rock, Throwbacks
- 2000s & Today's Top 40 hits
Tribute sets avalable for the following:
- Frank Sinatra & the Crooners
- 70s Acoustic Singer-Songwriter Love
- Billy Joel, Elton John, Barry Manilow
- Elvis, Roy & Buddy
- Love Song Dedications
- 80s classics
Jam can provide his own Piano-Keyboard as well as mic, mic-stand, and PA system (8 channel) with two speakers (8").
Please click here to download the latest version of the Song-List.
*Please note: Jam's song-list repertoire is growing every week, so the current link may/may not be the most updated. He can email the latest song-list repertoire at the time of request so you will get the latest updated list!
All shows have a minimum 3hr call; however exceptions can be made to the minimum call-time upon further assessment/discussion with client.

Mon-Thurs: extra $50 for travel of over 25km from SE Suburbs
Fri-Sun: extra $75 for travel of over 25km from SE Suburbs

$50 for Equipment handling fees if required to provide own instrument &/or sound equipment

Rates are dependent on regularity and nature of the gig; whether it's a one-off for a client or an ongoing working relationship.
**
Mon - Thurs: $100-125 per hour

Fri - Sun: $150-175 per hour
See below for further details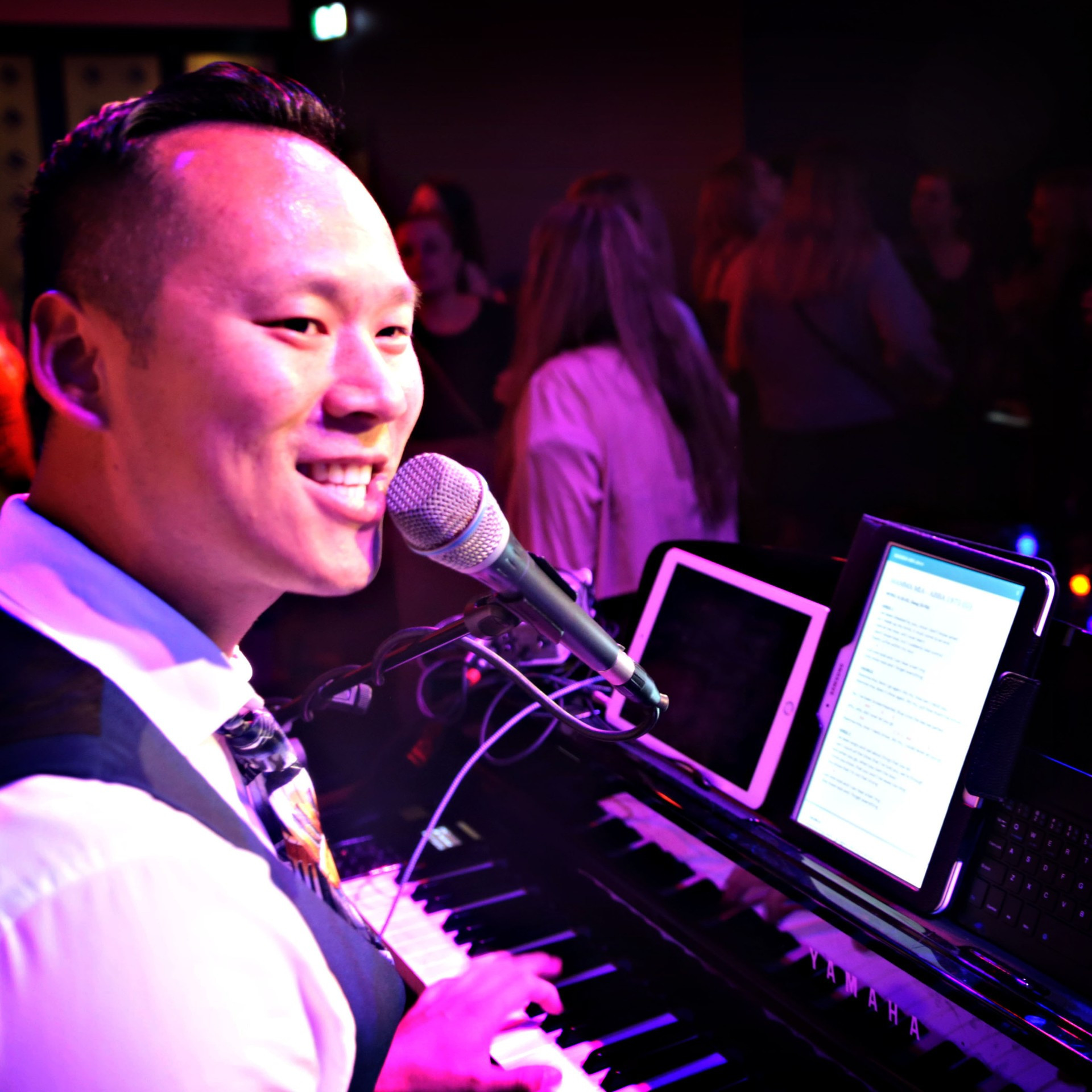 Jam is just such a wonderful person with a beautiful personality and an abundance of talent on the piano. I had the privilege of sitting at his piano every night on my Radiance of the Seas cruise and since he started these livestreams I haven't missed a single one. I cannot say enough about what a fabulous entertainer Jam is.
- MICHELLE CLIVER
(Wisconsin, USA)
Thank you to my brother-in-law Jim for recommending we visit the Schooner Bar where he had heard this amazing pianist/vocalist perform. That amazing performer is Jam the Piano-Man. Jam has a gorgeous voice and is truly amazing on the piano. His versatility in performing everything from ballads to country to heavy metal, and yes, musical theater, kept everyone, from teens to seniors, happy until he had to say good night.
- CARLA GIRKIN
(Missouri, USA)
We loved our evenings with Jam - awesome interactive artist - very talented, open and honest genuine artist.
- MARTIN RAFTER
(Queensland, AUS)